Winner of Broadcast Awards 2022: Best entertainment programme: Don't Hate The Playaz
11.02.2022
"A very fresh addition to ITV2. It does not shoehorn in diversity, it embraces it"
Don't Hate The Playaz blends the world of hip-hop with a traditional entertainment panel show format to create a dynamic series that revels in its anarchic spirit.
Filming in a gig-style environment with minimal staging allows the audience and talent to take centre stage, adding to the authentic feel of the series, which made it "a very fresh addition to ITV2", according to our judges.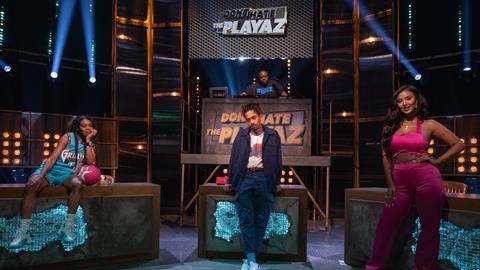 They were particularly impressed by its casting, which feels "natural and connected to popular culture in a current, fresh way". Rizzle Kicks star Jordan Stephens, Lady Leshurr and Maya Jama host, alongside a rich array of musicians and comic guests, including rap legends The Sugarhill Gang and Dizzee Rascal.
The series also provided the first all black, all female line-up on a British panel show.
Don't Hate The Playaz has gained a reputation for nurturing new talent. The broad rounds, which range from performing a love letter to your home town to rapping on a single breath, allow the talent to entertain with an authenticity that doesn't ever belittle or sell out its musical core.
This has resulted in the ITV2 show successfully tapping into a diverse audience, in part because, according to one judge, it does not "shoehorn in diversity, it embraces it".
Source: https://www.broadcastnow.co.uk/winners/best-entertainment-programme-dont-hate-the-playaz/5167417.article